I can't believe we are here
It seems like my little 🐅 can't be in seventh grade already.
Hopes and Dreams
Reading List
Here is what he's reading right now. I don't have a specific list of books that he is working through, though I did stock our home library with about 20 new books for the school year. I ususally have him reading both a fiction book and a non-fiction book at a time but it's up to him to pick out the particular book he wants in those categories.
The Well of Ascension
by Brandon Sanderson
What If? Serious Scientific Answers to Absurd Hypothetical Questions
by Randall Munroe
Spinning Silver: A Novel
by Naomi Novik
Seventh Grade vs. the Galaxy
by Joshua S. Levy
How To: Absurd Scientific Advice for Common Real-World Problems
by Randall Munroe
Science Comics: Rocks and Minerals
by Andy Hirsch
Science Comics: Sharks
by Joe Flood
Science Comics: Cats
by Andy Hirsch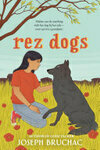 Rez Dogs
by Joseph Bruchac
Science Comics by Falynn Koch 10 book set (Plagues, Solar System, Cats, The Brain, Bats, Dogs, Robots and Drones, Dinosaurs, Wild Weather, Trees)
by Falynn Koch
What If? 2
by Randall Munroe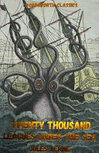 Twenty Thousand Leagues Under the Sea
by Jules Verne
The Hero of Ages: Book Three of Mistborn
by Brandon Sanderson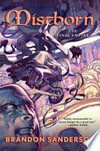 Mistborn: The Final Empire
by Brandon Sanderson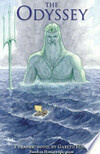 The Odyssey
by Gareth Hinds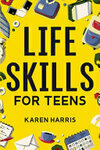 Life Skills for Teens: How to Cook, Clean, Manage Money, Fix Your Car, Perform First Aid, and Just About Everything in Between
by Karen Harris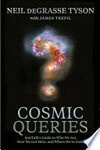 Cosmic Queries
by Neil deGrasse Tyson

Team Moon: How 400,000 People Landed Apollo 11 on the Moon
by Catherine Thimmesh
The Mighty Mars Rovers: The Incredible Adventures Of Spirit And Opportunity (Turtleback School & Library Binding Edition) (Scientists in the Field (Paperback))
by Elizabeth Rusch

Science Comics: Coral Reefs: Cities of the Ocean
by Maris Wicks
Fascinating Fibonaccis (Dale Seymour Publications)
by Dale Seymour Publications Secondary
The Hobbit: Illustrated Edition
by J.R.R. Tolkien
Harry Potter and the Order of the Phoenix: The Illustrated Edition (Harry Potter, Book 5) (Illustrated edition)
by J. K. Rowling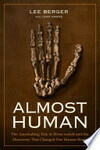 Almost Human: The Astonishing Tale of Homo Naledi and the Discovery That Changed Our Human Story
by Lee Berger

Navigating Early
by Clare Vanderpool
Join the Conversation